About MANIFEST Technology
You need MANIFEST Technology.
MANIFEST Technology invites you to the convergence of genius IT and critical business solutions. When you turn to MANIFEST Technology, you receive:
Clear vision and laser focus on customized solutions that meet your needs and address your concerns

Industry best practices, standards, and legal acumen accessed through membership in the

TechServe Alliance

, a nationwide collaboration of IT consulting firms

Dramatically expanded search success through national recruiting and innovative recruiting processes

Dedicated international Off-Shore Delivery Manager and team in Hyderabad, India working collaboratively with MANIFEST's On-Shore Delivery Manager in the U.S.

Proven experience for discernment and wisdom in addressing challenges and providing results

Immediacy that your situation demands and the quality you deserve

A strong background in complex compliance-driven industries such as healthcare and insurance

A company culture that addresses challenges proactively while maintaining an emphasis on sensitivity, tenacity, and outcome

Agile, local, veteran-owned and Minnesota-based firm that reflects a Midwest work ethic while maintaining the capabilities of a company with global reach
At MANIFEST Technology, we know that the value of IT increases in direct proportion to the talent of the team. Let us show you how.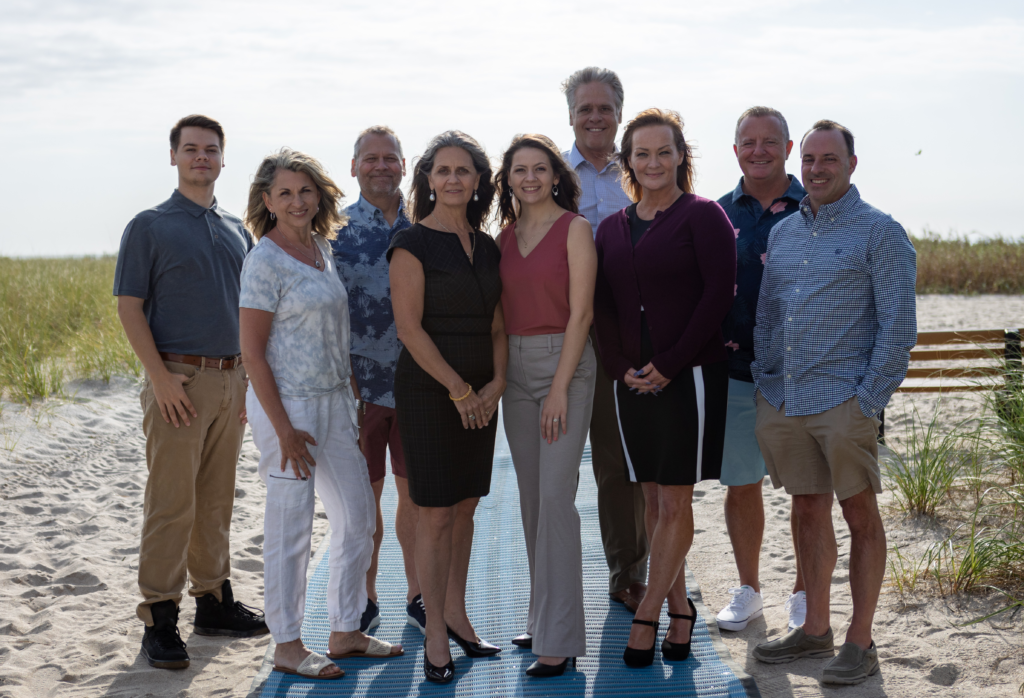 Where strategy, technology and innovation converge.
At a time when the marketplace and technology are rapidly evolving, when seamless, ongoing IT systems operations have become complex and essential, when optimizing your success is only possible with exceptionally talented technical consultants possessing superior soft skills, you need an experienced dependable partner to meet your Business and IT Consulting needs.
Meet Our Team
MANIFEST Technology is proud of its history as one of the metro's most reputable and respected Business and IT Consulting Firms. Our team of experienced, reliable, and talented leaders make it their priority to support your success. We encourage you to "meet" our team by reviewing their bios posted below.
Having been raised in a family where his father was a successful entrepreneur, owning multiple grocery stores and delicatessens, John learned from an early age the concept of hard work and commitment. He also learned from his father the value of customer service, honesty and "your word is Gold" mentality. Serving four years with the U.S. Marines, John learned what it truly means to work as a team.
A key perspective that John brings to the table, due to his technical development experience, is a strategic understanding of how the specific roles fit together within an IT environment. He also has an innate sensitivity to the detailed requirements desired within each technical role. This in depth understanding translates into a more accurate, successful and timely staffing solution.
"If you believe you can or believe you can't, you will be right."
– Henry Ford
Minneapolis City Business Monthly selected Nesser as a 40 Under Forty recipient, and she was selected by Coopers and Lybrand to be part of the Trendsetter Barometer Panel for the Wall Street Journal. She and Systems Group executives were included by the Minnesota Attorney General's Office in a business mission to the Middle East which met with Prime Minister Netanyahu, President Weizman, King Hussein, Queen Noor and other dignitaries.
Systems Group was featured in Money Magazine and Minnesota Business Monthly Magazine. It was also included in Minneapolis City Business' 50 Fastest Growing Private Companies and Entrepreneur Magazine's 100 Hottest New Small Businesses in America. Systems Group was 93rd on the INC500 and was sold just prior to 2000 so Nesser could stay home with her four children.
Nesser has core competencies in the medical, technical, and compliance driven industries.   A strategic thinker, key perspectives which she brings to MANIFEST Technology are technical sales expertise and solution selling, relationship building skills and a large network, intuition, leadership, and entrepreneurship.
"A leader is a person you will follow to a place you wouldn't go by yourself."
– Joel A. Barker
Wendy obtained her HR Generalist Certification from prestigious University of Minnesota's Carlson School of Business.  At this point, she made a career change and struck out to become a senior HR Manager at the University of Wisconsin-River Falls, for more than three years.  In this position, Wendy was responsible for overseeing the recruiting for staff and faculty.  She eventually left to do a more entrepreneurial full time recruiting position with an RPO (Recruitment Process Outsourcing), for Yoh HR Solutions, supporting Syngenta Seeds.
Later, Wendy landed an opportunity where she was able to learn IT Consulting and PM/BA Recruiting and spent eight years with Management Consulting market leader Hollstadt Consulting in positions with progressively more responsibility.  For more than the last ten years she has been working in the IT Consulting Industry providing hands-on Recruiting and Recruitment Management.
Wendy currently heads up the onshore and offshore Recruiting Practice and team with four-time TechServe Alliance Excellence Award recipient MANIFEST Technology.  She loves the entrepreneurial experience she is receiving and the opportunity to help chart the destiny of the organization via her leadership.  The TechServe Alliance is the only national trade association exclusively for the IT & Engineering staffing and solutions industry advancing excellence through best practices and best-in-class services and opportunities and by enhancing efficiency and fostering growth and profitability for each member.  In 2020 for the first time, this prestigious award and great honor was given to specific individuals in the TechServe Alliance for their excellence in inspiring others, lifting team spirits, responding to challenges with extraordinary creativity and for exceeding expectations in driving their organizations, all during the duress of a global pandemic.  Wendy and her teammates were specifically selected to receive this coveted award for MANIFEST Technology due to their outstanding personal commitment, response, and leadership during a very challenging time.
Through this intensive professional experience working on national accounts, he developed unparalleled expertise in interviewing, hiring, training and managing both sales and recruiting teams having worked for some of Minnesota's most successful firms. John has worked with a wide range of clients and prospects from under 10 employees to Fortune 100 companies and this breadth and depth experience has served him well. Growing up in Minnesota and having a keen awareness of the power of developing long-term partnerships for life, John is an expert in building and developing relationships with individuals and organizations focusing on exquisite customer service and doing business based upon trust…and this focus on the customer has allowed John to be unusually successful. When not working, he enjoys spending time with his wife, son and friends exercising, spending time outdoors, and traveling the world. He is also known to play a mean game of golf.
Tim Macheledt began his post collegiate career in the banking and financial services industries. Early in his career he had the opportunity to integrate his financial expertise with information technology, working with banks and credit unions on migrating from green screen to distributed computing platforms. That early beginning has led to a range of contributive roles over the past 25 years in the information technology contracting and consulting industry including sales, recruiting, management and leadership. Over the years Tim has had the good fortune to learn and work on many facets of IT including Strategy/Architecture, App Dev, Database/BI, Project Management, QA, Operations, Managed Services, Infrastructure, etc. On January 1, 2022, Tim joined Manifest Technology as a Senior Technical Recruiter having known the organization and its ownership for many years. When not working Tim enjoys spending time at the lake with his family and experiencing all things Minnesota. He and his wife have also developed a passion for travel, both overseas and in the US, and have many future trips filling up their bucket list.
Sasona graduated from the University of Minnesota with a bachelor's degree in Music and took an additional year of accounting and business courses. She worked in customer service positions for the past seven years while in high school and college, prior to her tenure with MANIFEST Technology, and financed most of her college education.  Sasona is a professionally trained harpist and has been a professional entertainer for the past eleven years.  She studied harp under Julliard Conservatory and Oberlin College classically trained harpists utilizing the Suzuki Method at the MacPhail Center for Music and Studio Fidicina in Minneapolis, Minnesota since the age of three.  She is also an accomplished pianist and soloist and performs nationally with her rock band EL CAMINO.  In all her free time, she enjoys playing music, baking, playing with her dogs, and running.
Jim was born, raised and went to college in the fast pace of Long Island, NY, but prefers the calm and stability the Mid-West provides.  Jim spent many years volunteering in youth sports as a coach and a manager, as well as serving on the board of his lake association. In his spare time, he enjoys travelling, spending time on the water, entertaining friends and family, and he never runs out of funny stories to tell.
In prior roles, these traits have enabled her to leverage technology and strategic planning to finance and spearhead the integration of payroll and paperless accounting systems for multiple regional and national entities.  She has obtained a broad knowledge of the accounting function through academia as well as operations experience in healthcare, leisure and hospitality, manufacturing, and information technology.  With a high energy and motivational style of leadership, Stephanie has the proven ability to build cohesive teams to achieve outstanding results.
Arik was accepted into the PSEO Program (college in high school program) and graduated from high school recently with several years of college, just a few credits short of an Associates of Arts degree.  Arik is an accomplished musician having studied Classical Guitar under the Suzuki Method at prestigious Minneapolis MacPhail Center for Music since age three through high school.  Arik also plays a mean lead guitar and sings and writes music as well as having had his own band since age 12.  Arik has had several positions including working for three years in a top restaurant and also working for three years in the construction industry also while in high school.
The MANIFEST Technology Offshore Delivery Team.