About MANIFEST Technology
You need MANIFEST Technology.
MANIFEST Technology invites you to the convergence of genius IT and critical business solutions. When you turn to MANIFEST Technology, you receive:
Clear vision and laser focus on customized solutions that meet your needs and address your concerns

Industry best practices, standards, and legal acumen accessed through membership in the

TechServe Alliance

, a nationwide collaboration of IT consulting firms

Dramatically expanded search success through national recruiting and innovative recruiting processes

Dedicated international Off-Shore Delivery Manager and team in Hyderabad, India working collaboratively with MANIFEST's On-Shore Delivery Manager in the U.S.

Proven experience for discernment and wisdom in addressing challenges and providing results

Immediacy that your situation demands and the quality you deserve

A strong background in complex compliance-driven industries such as healthcare and insurance

A company culture that addresses challenges proactively while maintaining an emphasis on sensitivity, tenacity, and outcome

Agile, local, veteran-owned and Minnesota-based firm that reflects a Midwest work ethic while maintaining the capabilities of a company with global reach
At MANIFEST Technology, we know that the value of IT increases in direct proportion to the talent of the team. Let us show you how.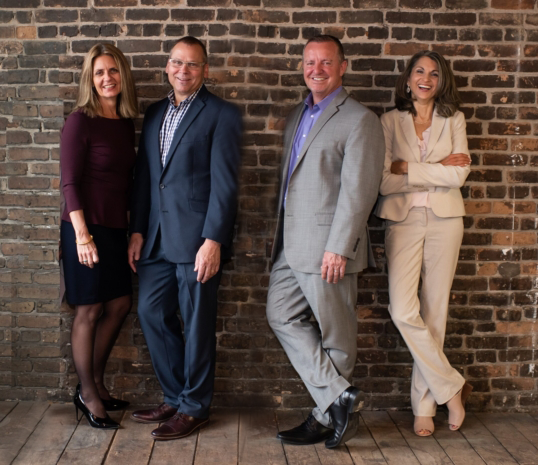 Where strategy, technology and innovation converge.
At a time when the marketplace and technology are rapidly evolving, when seamless, ongoing IT systems operations have become complex and essential, when optimizing your success is only possible with exceptionally talented technical consultants possessing superior soft skills, you need an experienced dependable partner to meet your Business and IT Consulting needs.
At MANIFEST Technology, we know that the value of IT increases in direct proportion to the talent of the team. Let us show you how.
Meet Our Team
MANIFEST Technology is proud of its history as one of the metro's most reputable and respected Business and IT Consulting Firms. Our team of experienced, reliable, and talented leaders make it their priority to support your success. We encourage you to "meet" our team by reviewing their bios posted below.
Having been raised in a family where his father was a successful entrepreneur, owning multiple grocery stores and delicatessens, John learned from an early age the concept of hard work and commitment. He also learned from his father the value of customer service, honesty and "your word is Gold" mentality. Serving four years with the U.S. Marines, John learned what it truly means to work as a team.
A key perspective that John brings to the table, due to his technical development experience, is a strategic understanding of how the specific roles fit together within an IT environment. He also has an innate sensitivity to the detailed requirements desired within each technical role. This in depth understanding translates into a more accurate, successful and timely staffing solution.
"If you believe you can or believe you can't, you will be right."
– Henry Ford
Minneapolis City Business Monthly selected Nesser as a 40 Under Forty recipient, and she was selected by Coopers and Lybrand to be part of the Trendsetter Barometer Panel for the Wall Street Journal. She and Systems Group executives were included by the Minnesota Attorney General's Office in a business mission to the Middle East which met with Prime Minister Netanyahu, President Weizman, King Hussein, Queen Noor and other dignitaries.
Systems Group was featured in Money Magazine and Minnesota Business Monthly Magazine. It was also included in Minneapolis City Business' 50 Fastest Growing Private Companies and Entrepreneur Magazine's 100 Hottest New Small Businesses in America. Systems Group was 93rd on the INC500 and was sold just prior to 2000 so Nesser could stay home with her four children.
Nesser has core competencies in the medical, technical, and compliance driven industries.   A strategic thinker, key perspectives which she brings to MANIFEST Technology are technical sales expertise and solution selling, relationship building skills and a large network, intuition, leadership, and entrepreneurship.
"A leader is a person you will follow to a place you wouldn't go by yourself."
– Joel A. Barker
Through this intensive professional experience working on national accounts, he developed unparalleled expertise in interviewing, hiring, training and managing both sales and recruiting teams having worked for some of Minnesota's most successful firms. John has worked with a wide range of clients and prospects from under 10 employees to Fortune 100 companies and this breadth and depth experience has served him well. Growing up in Minnesota and having a keen awareness of the power of developing long-term partnerships for life, John is an expert in building and developing relationships with individuals and organizations focusing on exquisite customer service and doing business based upon trust…and this focus on the customer has allowed John to be unusually successful. When not working, he enjoys spending time with his wife, son and friends exercising, spending time outdoors, and traveling the world. He is also known to play a mean game of golf.
The MANIFEST Technology Offshore Delivery Team.